TBF Tri Club Championship and Spare Time Relay Team Challenge
Saturday, August 26, 2017 
| Granite Beach, Folsom Lake SRA
This will be the 20th year for the Granite Bay Triathlon/Duathlon. It has been called California's Toughest Sprint Triathlon and is also known for a beautiful course.
TBF Tri Club Championship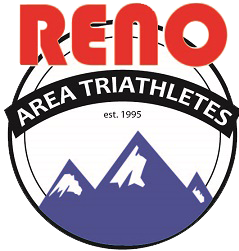 Every year, triathlon clubs from Northern California and Nevada compete for the top spot. Each finisher earns points for their club and bonus points are awarded to the top five finishers in each division. To celebrate the 20th Anniversary of this event, we have partnered with Rocklin Endurance Sports so the top teams get bigger prize package than ever before. Clubs can get prizes just for registering for this event!
The Reno Area Triathletes are the 2016 Defending Champions, winning both the Overall and the Fastest Tri Club awards.
The Spare Time Relay Team Challenge
Male, Female, Coed and Family Relay Teams will compete for the honor of being the fastest teams, brought to you by Spare Time Clubs.
Something for Everyone!
You  do not have to be a member of a Tri Club to race! In addition to our standard individual awards,  each athlete will receive a race tech-tee shirt, post race lunch , athlete goody bag, and a chance at both age-group awards and raffle prizes.
Start Time:
Granite Bay Triathlon and Duathlon: 9 am
Distances:
Granite Bay Triathlon: Swim .75 miles – 13 mile bike – Run 5 miles
Granite Bay Duathlon: 2 mile run – 13 mile bike – 5 mile run
Swim – The race starts from the Granite Beach in Folsom Lake with a .75 mile swim from the beach area. The swim course will be a triangular course marked by the large white triangular buoys. Water temperature should be approximately 66-75 degrees. Wetsuits are recommended. The swim will exit the lake and head up the beach and on a grassy path to the transition area located in the parking area.
Bike – The 13-mile bike course is a TWO-LAP course located entirely within the park on paved roads that roll through oak and pine forests. The 6.5 mile bike course follows the park road north from Granite Beach. The course is flat past the horse corral and Old County Road. The course begins to roll around Oak Point. The smooth rolling road continues to Doton's Point for an out/back loop with plenty of twists and turns. Turn right from Doton's Point for a turn-around at Beeks Bight and a return ride to Granite Beach. North Park Roads are closed to vehicle traffic. View bike course map
It is STRONGLY recommended that you ride the course ahead of time. Caution is advised on several of the turns as they wind through the hills and oak trees that surround Folsom Lake. After the second loop you will return into the transition area. Course maps will be available on race morning at Registration. The Bike course will not have an aid station. Water, FLUID Performance Electrolyte Beverage and CLIF Shot Gels will be available in the transition area and on run course.
Run – The 5-mile run course leaves transition and runs on single-track trails along the lake back towards Beal's Point. The out and back course has 3 aid stations that will be stocked with water, Clif Beverage, and Clif Shot Energy gels. The finish is back at the start area at the Granite Beach. ALL athletes must wear their race number on the front of their body during the run and have it when crossing the finish line. View updated run course map
There are no cut off times for individual legs or the entire race.
Transition Area
The Transition area will be on a first-come basis, with the exception of Reserved Bike Racks for TRI Clubs. The transition area at all TBF Racing events is for athletes only. All non-athletes must remain outside of the transition area at all times on race day. Body marking will be take place at the entrance to the transition area and must be completed before you enter the transition area. Athletes will have their race number marked on their legs and arms and have their age division on their calf. Glass or bottles are not allowed in the transition area.
Aid Stations
Aid stations will be located in the transition area and at miles 1, 2.5 and 3 on the run course, serving cold water, CLIF Gel Shots, and Electrolyte beverage
Equipment
Expected water temperature for Folsom Lake will be 54-62 degrees. Wetsuits are recommended. Swim fins and snorkels are not allowed. Helmets must be worn and buckled on the bike at all times. Run numbers must be worn on the run and when crossing the finish line. Listening devices of any kind: MP3, IPod, headphones, etc… are not allowed.
Packet Pickup
Race morning at race venue from 7:00 am til 9:00 am.
Schedule of Events
| | |
| --- | --- |
| 7:00 am | Registration/Packet Pick up |
| 7:00 am | Transition Area opens |
| 7:00 am | Race announcements begin |
| 9:00 am | Start of the Granite Bay Triathlon and Duathlon |
| 11:00 am | Start of Awards Ceremony for Triathlon/Duathlon |
First place Overall Male and Female in the Granite Bay Triathlon and Duathlon will receive Overall Champion Awards. There will be awards five deep in each five-year age group for the Granite Bay Triathlon and five deep in each ten-year age group for the Duathlon.
The NorCal/Nevada Overall Tri Club Championship will be determined by finisher and podium points received by Team Members racing in the Triathlon.
Spare Time Relay Team Challenge: Awards for the will given five-deep in each division: Male, Coed, Female, Family, Corporate, Youth (under 19), and Police/Firefighter.
| | Before 12/1/16 | Until Race Day | Race Day |
| --- | --- | --- | --- |
| Granite Bay Triathlon/Duathlon | $70 | $80 | $90 |
| Spare Time Relay Team Challenge | $90 | $110 | $120 |
Refund and transfer policy
TBF Racing has a no refund policy on all of our events. A refund requested prior to race week will be given a TBF Race credit for the amount of the entry fee minus a $25 processing fee. Credits are not given during race week. Transfers are allowed from one TBF Racing event to another within a one-year time frame. There is a $25 transfer fee. Transfers are not allowed during race week. ALL TBF Racing events are held rain or shine.
Competitor Goodies
Athletes will receive post race lunch a race tech-tee shirt, athlete goody bag, and a chance at both age-group awards and raffle prizes, and do not have to be a member of a triathlo club to race.
Post Race Athlete Food
Included for each competitor is a post race meal of hot pasta with salad, fruit, cookies and beverage.
Sports Expo
The post-race sports expo will have vendors such as Total Body Fitness, Spare Time Athletic Clubs, Rocklin Endurance Sports, Fleet Feet Sports, and Kinetic Cycles.
Training and Coaching:
TBF Training provides group workouts and coaching for the sport of Triathlon along with individual Multi-sport Coaching and Personal Training.
Race for FREE program
Our Race for FREE Athlete Volunteer Program offers a chance to get involved with multi-sport events, have fun, and earn a $40 TBF Racing Volunteer voucher good towards entry fees at any of our events this year. Each volunteer shift is 4 hours. We ask volunteers to reserve a volunteer position at any of our events by emailing Teri@totalbodyfitness.com as our volunteer positions will fill up quickly.
Granite Beach, Folsom Lake SRA
Physical Address: 8000 Douglas Blvd, Granite Bay, CA 95746
Granite Bay State Park on Folsom lake is located at the end of Douglas Blvd, 5-6 miles East of I-80. Turn right at the third stop sign after entering the park for the Granite Beach parking lot. There is a $12 vehicle charge for day-use or $125 for an annual pass. Contact phone: 916 988 0205.
Annual Day Use Passes are available for $125 here. These passes are valid for 12 months from purchase
Free 12-Month Subscription
Just checking out this TBF Race Event has earned you a complimentary 1-year subscription to active lifestyle magazine The Red Bulletin – no strings attached!
The Red Bulletin is one of the largest magazines worldwide. Every month it features breathtaking stories full of sports, culture and lifestyle. Delivering the unexpected, the magazine honors those who don't play by the rules, who push the limits, have a lust for life, swim against the current, who have a passion for adventure and are not afraid to walk courageous new paths.
The Red Bulletin – beyond the ordinary.